Street Go Karting in Japan: Hit the Streets on an Exciting Public Road Karting Tour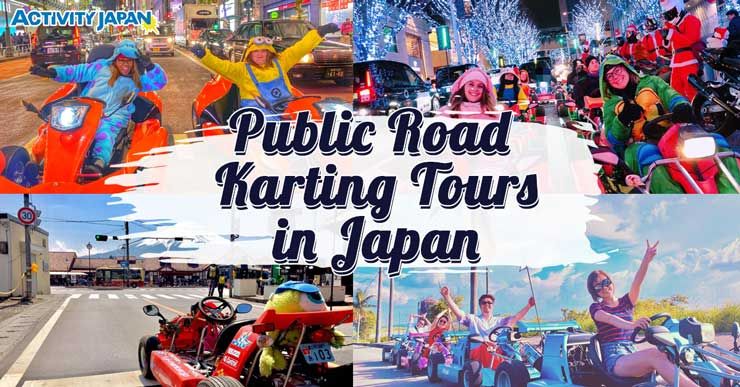 The 90s generation dreamed of an adrenaline-fueled life on the fast lane, living fantasies through popular gaming consoles as they explored an alternate reality beyond reach. Street go-karting in Japan answers that call of imagination, providing speed enthusiasts with the opportunity to breeze past actual city streets in real life! Dress up as your favorite Pokémon, and conquer the roads as Pikachu, the adorable yellow Pokémon that epitomizes Japan's creative culture! Alternatively, hunt down crimes on the streets as a noble power ranger, not afraid to enforce justice. There are many iconic anime, comic, and video game characters favorites to choose from, including ninjas, spiderman, and more!
Fun and exciting, street go-karting in Japan is an exhilarating way of exploring famous towns such as Tokyo, the illustrious and ultramodern capital of the country. It is an experience that's quite rare and only available in select countries, given that street racing is prohibited in most nations around the world.
Street go-karting in Japan is not only about the thrill of the ride; it also has much to do with the natural beauty of the locations. With tours across untouched islands like Ishigaki and Iriomote, the adrenaline rush is matched with sightseeing delights! You'll be treated to views of Mt. Fuji, Lake Kawaguchi, and many other impressive achievements of nature!
1. The latest in electric go-karting in Shinjuku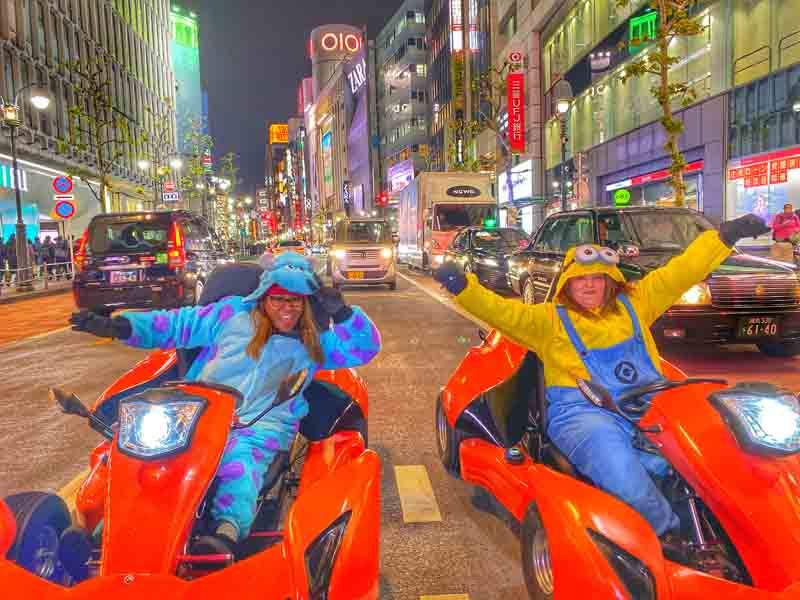 Building lights and skyscrapers brightening the way, a Tokyo go-kart tour in Shinjuku takes you through a modern hub of technology that comes alive at night! Morning rides across the city are also beautiful!
Stand Out in the Traffic Driving Go-Karts Wearing Costumes!
Shibuya City, Tokyo
2. Drift into the Miyakojima sunset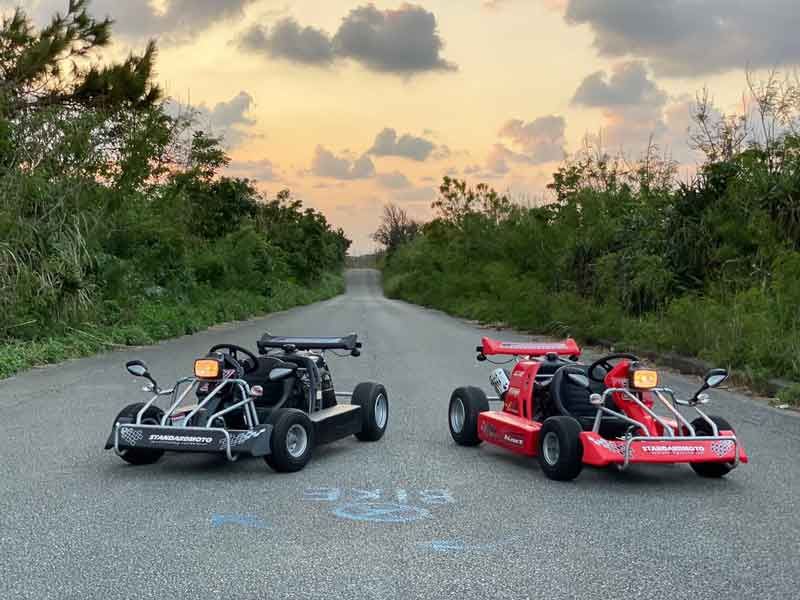 Bobble on the off roads as you go-kart Okinawa in Miyakojima and cruise the coastal breeze. The green-sandwiched tarmacs make time stand still, and the simple things in life become more spectacular!
3. Friendly cute characters, on a go-kart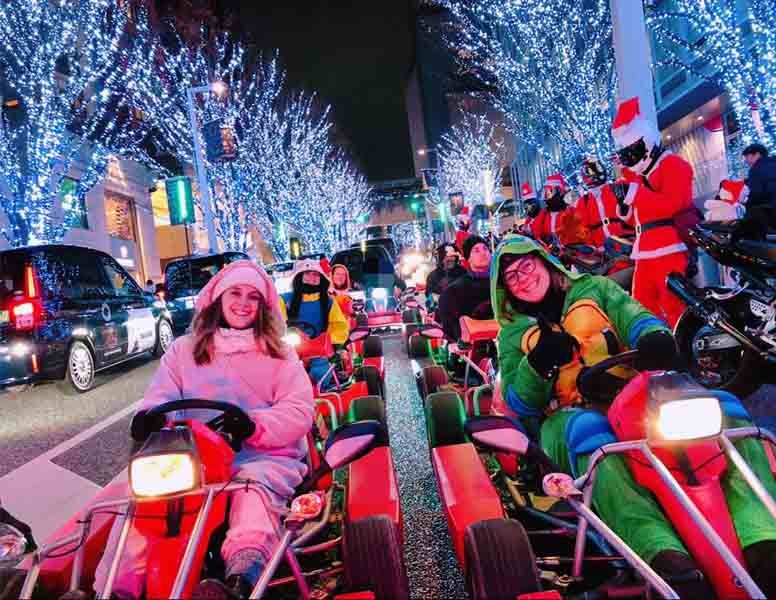 Keep warm in a minions or ninja turtles' outfit, among others, on flashy go-kart Tokyo tours in the Neon-bathed district of Roppongi. The trip is especially magical after sunset!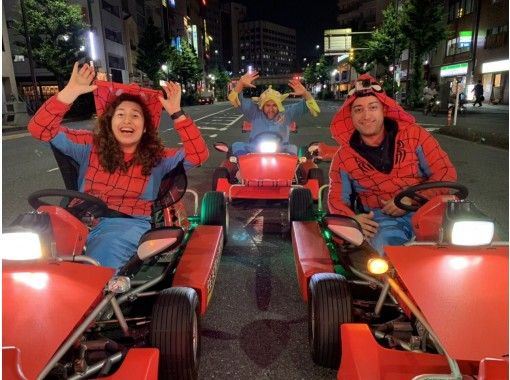 Drive Around Tokyo's Attractions in a Fun and Exhilarating Street Karting Tour
Minato City, Tokyo
4. Drive through the tropical Ishigaki island paradise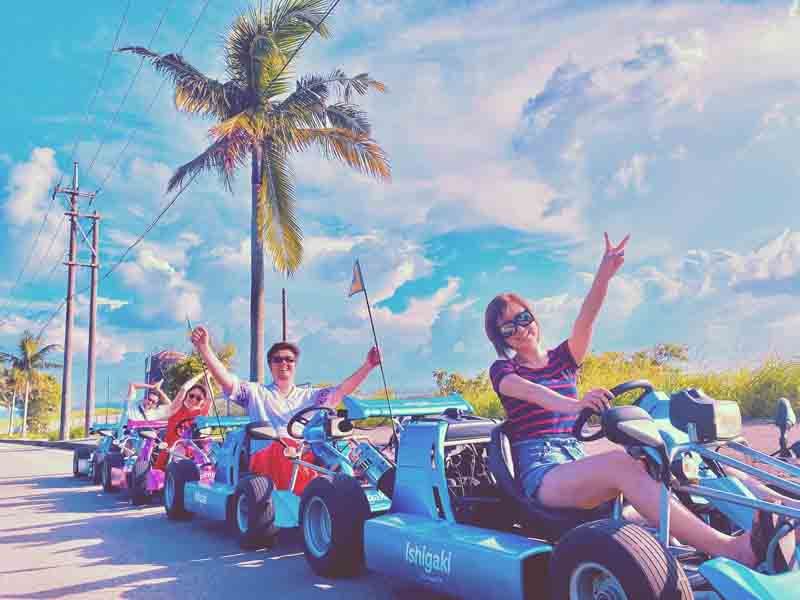 Okinawa street go-karting involves rides between palm trees in an island course with nothing but miles of nature, away from the traffic of the city.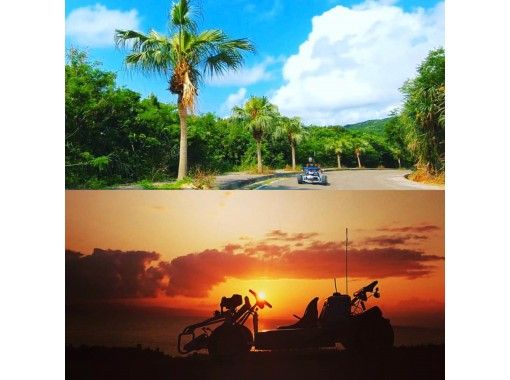 Ishigaki Island Go-Kart: a Scenic Ride Full of Exhilaration and Natural Wonders (Super Early Discount Plan)
Taketomi, Okinawa
5. Match karts with the Okinawa sea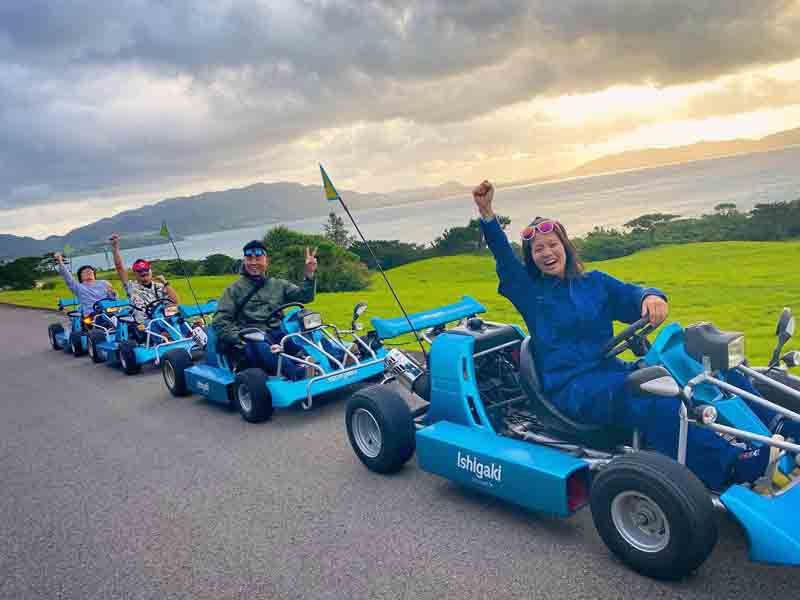 Light blue go-karts are in keeping with the theme of the turquoise sea. This go-kart Okinawa tour is not only about adorable machinery, but also the stunning scenery of distant hills and ancient lighthouses!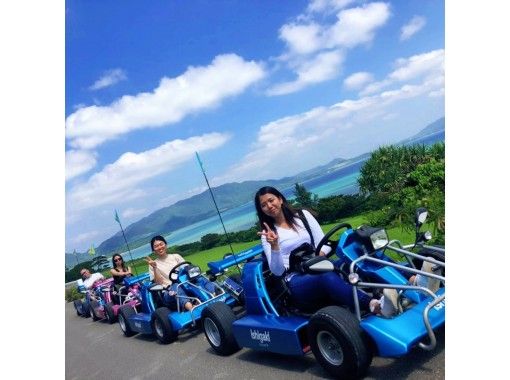 Feel the Sea Wind Run Through Your Hair in a Scenic Street Go-Karting Tour in Ishigaki Island!
Taketomi, Okinawa
6. Catch the enchanting Okinawa wind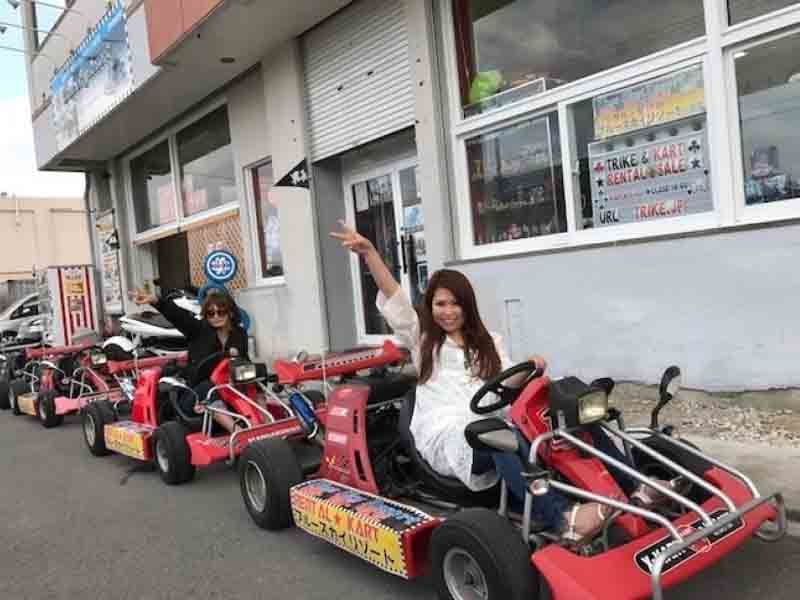 Form up in a fleet of Itoman go-karts for a fun day out in the Okinawa sunshine with friends and family! You can choose an adorable costume from the dressing room to spice up the experience!
Frequently asked questions
Q

Is a driver's license a requirement for operating a go-kart?

ADriving go-karts in Japan by overseas visitors requires an International Driving Permit, and a passport copy, in line with the 1949 Geneva Convention. Alternatively, drivers can use a valid Japanese driver's license. However, an International Driving permit isn't acceptable for Japan's foreign nationals.
Q

Are there any good places to watch go-karts on the streets of Japan?

AIf you'd like to witness street-go karting in Japan up close, there are many excellent spots to take in the action. The country capital of Tokyo is the most popular, but other great go-kart sightseeing locations include Shizuoka, Chiba, Kanagawa, Yamanashi, and Okinawa.
Q

Can I get hurt driving a go-kart?

AStreet-go karting is generally safe when you follow tour rules. You'll get two guides to take you around, one lead kart to set the pace, and another trailing one to watch your back. Please do not overtake and be observant of road safety rules.
Q

What is public road or street go-karting?

AYou can ride go-karts on actual city streets in Japan if you wish. It is a popular holiday activity, and it is extremely fun and feels like living a video game dream because you can dress up in superhero costumes, among other famous cosplays.
Q

What go-kart courses are available in Japan?

AYou can drive go-karts on city streets or embark on adventures in off-road tracks in Islands. Asphalt circuits are also available for a taste of professional racing. Ride go-karts in Osaka, Tokyo, Okinawa, and many other locations.